Prioritizing what to build, and in which order is one of the most impactful, yet complex decisions facing Product and program leaders. The decision becomes even more complicated when more than 1 product areas and/or teams are involved.
This is why using Allocation together with Prioritization works best.
Here are the 4 steps of using Allocation + Prioritization
Decide on strategic drivers, and allocation by strategic drivers
Prioritize within the same factor
Enter Effort (or for more detailed planning, use Estimate)
Check for allocation against target
Here is an example for allocation and prioritization by Goals. (It can also be by Product teams, etc)
The portfolio / product organization has 3 main goals: Grow new accounts, Retain SMB customers, Expand to EMEA market. Based on the strategic alignment with stakeholders, the target allocation is 50%, 25% and 25%. To get started,
(1) filter the list of Ideas to fit the Timeframe relevant to the period of goal allocation
(2) Group ideas by goal.
(3) Prioritize within each group (or use quantitative prioritization method e.g. RICE score, MoAR, or ROI).
(4) Click Allocation to see how efforts are distributed across Goals (or other factors)
You may achieve the same using the Timeline module if you prefer a gantt experience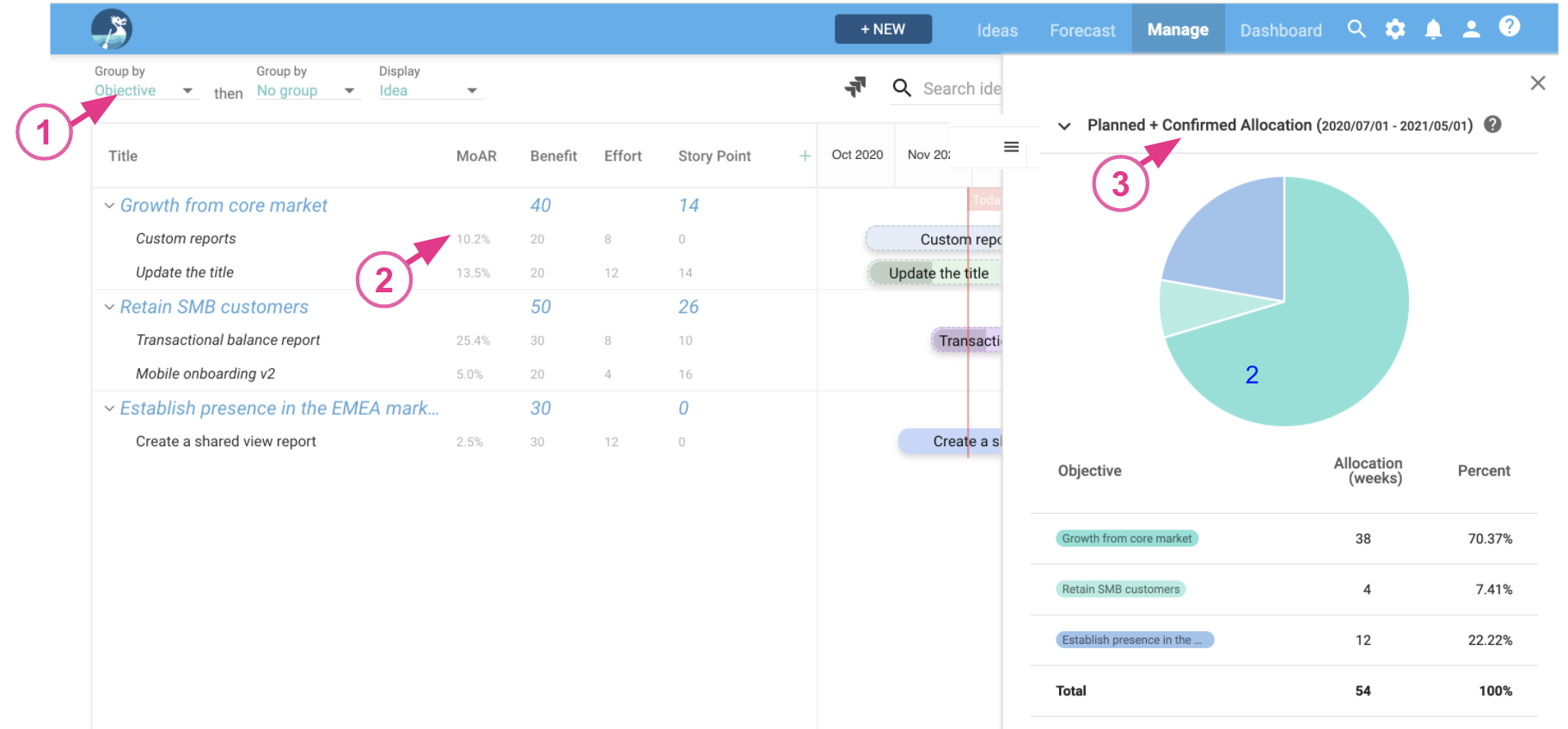 ---
Need help? Contact help@dragonboat.io or use the widget on the bottom right of your screen to search for help topics/ reach our product consultants.