High performing teams build products that create desired customer and business outcome.
One popular framework to drive alignment is OKR - Objectives and Key Results - a framework started at Intel and popularized by Google.
The OKR framework defines the WHAT - what Objectives the organization is set out to achieve. It's a great starting point to align the troops.
However, defining the HOW is equally important - How the various teams in the organization will achieve these Objectives. Without the alignment on the How, everyone or every team may have their own strategies to "get there". The organization will endure chaos, confusion and even contradiction.
We have seen many instances of surprises like the one illustrated by Henrik Knilberg below.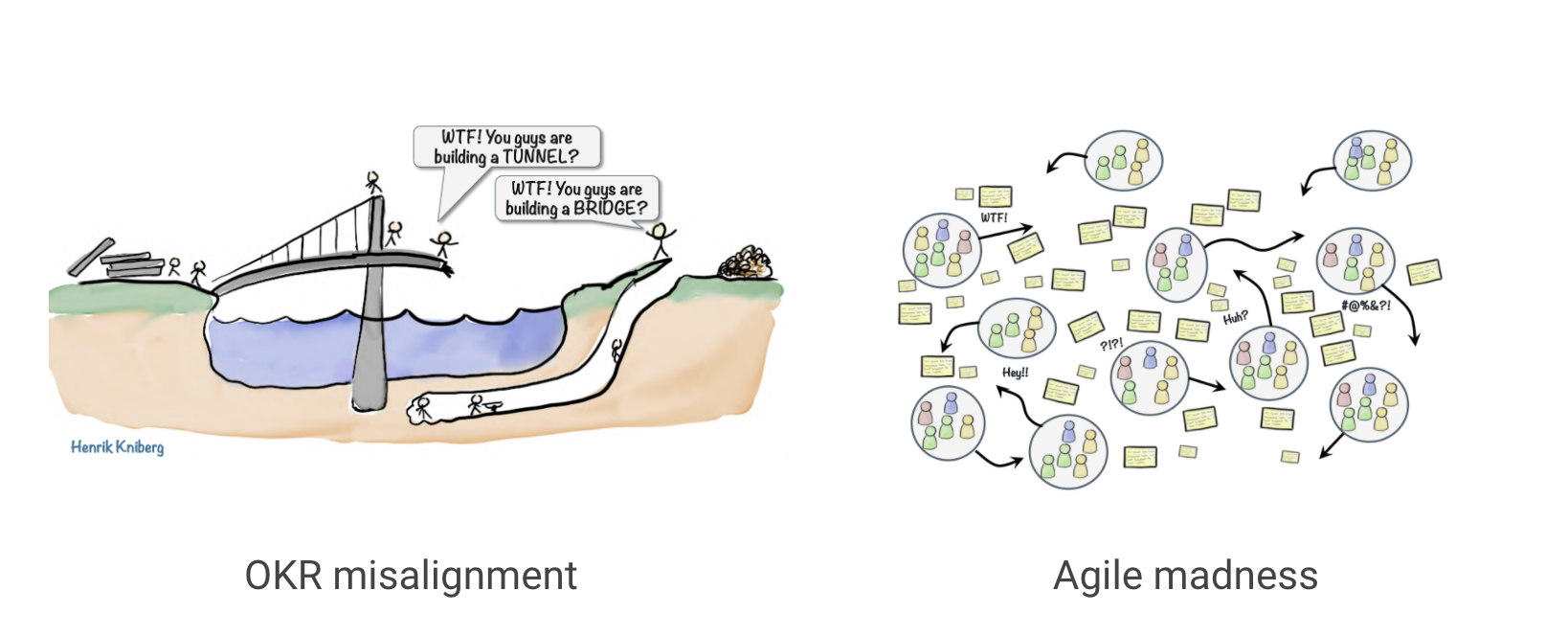 What are the elements of the HOW? It consists of
Strategies aka the unique approach to achieve the outcome
Initiatives for these Strategies (scope of product management) and
Sequences and Resources allocated (scope of program management)
What Initiatives an organization decide to take to realize its strategy is often affected by capabilities/ resources the organization has, or the lack of. An example of this is a "Buy" vs. "Build" strategy in launching a product.
The process of deciding on the initiatives and the allocation of resources against them is called Portfolio Program Planning, part of Portfolio Program Management.
An outcome drive agile organization follows a Responsive Portfolio Program Management process like below.
Here are the 5 steps high performing product teams take to accelerate customer and business outcomes.
Define objectives, and themes - use the Idea Board (or the setting page)
Brainstorm, align and prioritize ideas for each objective and theme - use the Idea Board
Estimate high level effort required for each idea, taking into account for various skillsets - use the Forecast List
(optional/ advanced) Assess allocation and adjust your resources to support these initiatives - use the Forecast List (spreadsheet like experience) or Forecast Schedule (Gantt like experience)
Kick off execution in team tools, and adjust plan / trade off new initiatives as needed - use the Forecast schedule module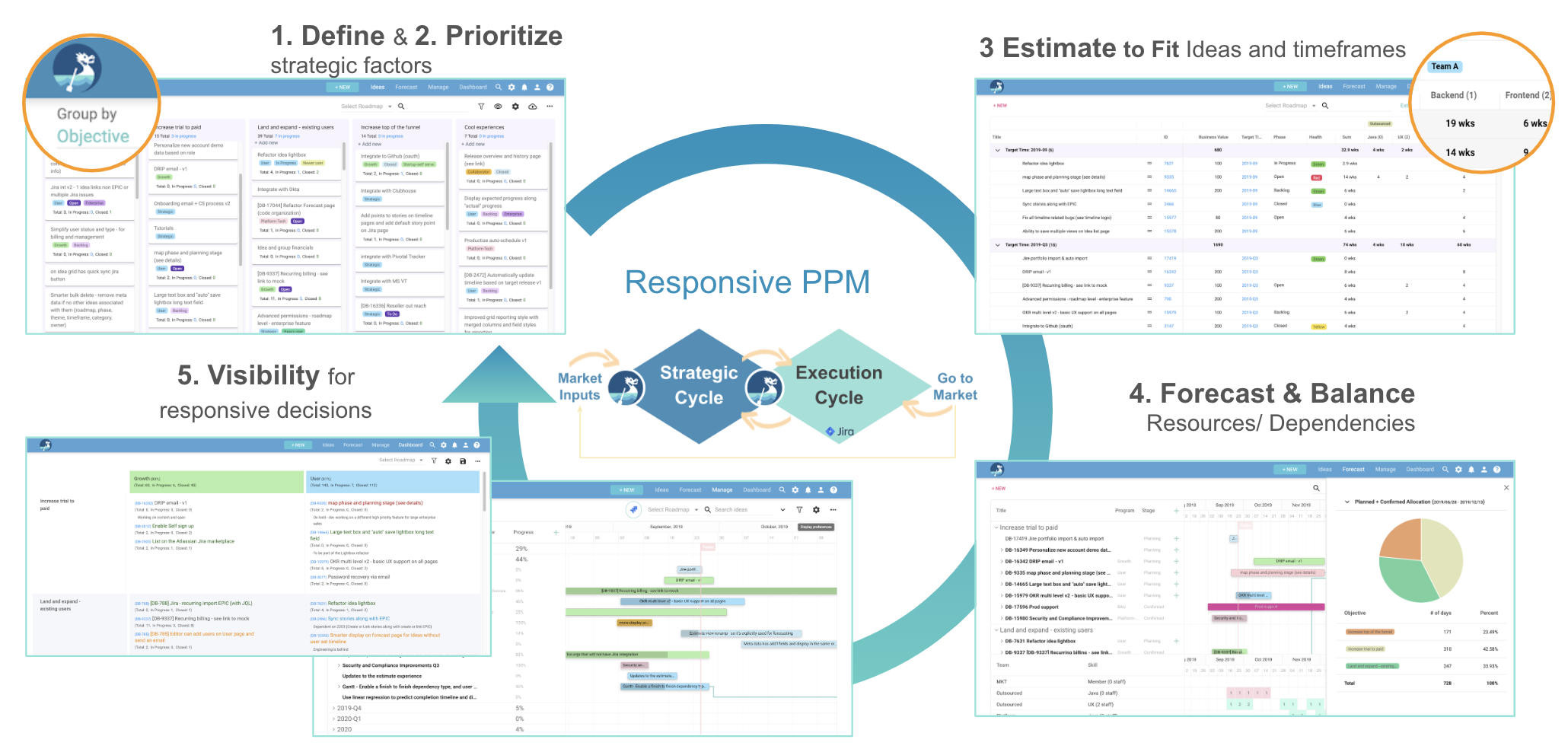 dragonboat Mission Control helps you to achieve alignment and visibility.
dragonboat Responsive PPM module helps to manage resources and evaluate allocation and tradeoffs quickly.
---
What do you think? We'd love to hear from you. Reach us directly via Help or join our Slack community.